Meet Juan Oropeza of 360Listers.com in Pembroke Pines
March 2, 2020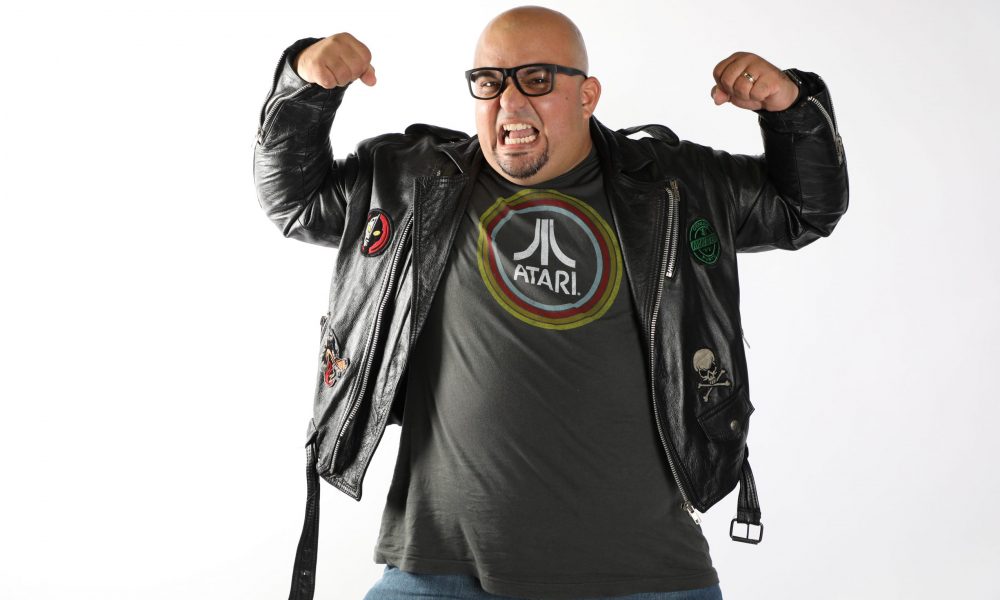 Today we'd like to introduce you to Juan Oropeza.

Juan started to be Creative since he was a child, his love for the music started at the age of five, having music lessons in his childhood city, Valencia in Venezuela, and watching his grandmother, perform art in so many ways through the paint. His father is an Architect and Musician, like him, the music and passion for the design became an everyday topic in his life.
At the age of ten, Juan started to develop an interest in photography, using a Kodak 110 camera, and the journey began! At his early 20's, he started his passion for the Web design, and E-commerce, hundreds of websites have been part of his portfolio and made him a successful entrepreneur, content creation was a need, and made him improve his photography and video skills.
In 2002, his new and very particular website (unique in his style), Taspillao.com became one of the most noticed and visited nightlife photography's websites in Venezuela, mixing his love for the design, photography, media, and music, Juan made the "Party" his lifestyle, and for several years, every day and night with his camera, the people started to love the sarcastic and irreverent style on his pictures, capturing the essence of the Venezuelan wild nights, his passion and work drove him to cover concerts of some of the greatest bands in the world, including Guns n' Roses, Aerosmith, and many more, being featured on the press and local TV.
Part of Juan's work, was to produce content and be creative at his most, making Videos, Photoshoots and product photography for his clients, quickly he began to be the "outsourcing guy" of many marketing and advertising companies, in Venezuela and other latitudes.
In 2011, Juan moved from Venezuela to USA where he began to improve his creative abilities, studying, learning and mastering the art of photography, video, drone piloting, using many new tools and creating its own trend, and expanding his unique point of view, in three main categories, Street, Travel and, Architectural Photography.
In 2013, he started creating amazing photos. aerials and videos for the rental communities, and real estate market, following his passion for architectural photography.
In 2016, he founded 360listers.com, a media and content creation company, is widely used by interior designers, developers, builders, property managing companies, major realtors and brokers, shooting over 3000 homes, and more than 260 rental communities, all over Florida and in large scale nationwide projects.
With his wife, Johana Arocha, a computer engineer he also runs a graphic design and web development company The Branding Store, highly focused on E-commerce and Marketing, in which he creates content and focus in product/commercial photography and video with their team.
In 2019, 360listers.com photos by Juan Oropeza have been featured on the Wall Street Journal, Cedia Awards and Best of Houzz, and he's currently on the postproduction phase of his first short film with Mauricio Ginestra, based on the journey of a Multiple Sclerosis patients experimenting the health effects of the Medical Cannabis expected to be released in November.
We're always bombarded by how great it is to pursue your passion, etc. – but we've spoken with enough people to know that it's not always easy. Overall, would you say things have been easy for you?
I lost my mother at age nine in a car accident, and moved to Maracaibo, Venezuela with my father for five years after that, it was hard to have lost it all, but at age 14, I decided to move back to Valencia, with my grandparents, looking for a piece of my past, and against all odds, I was able to finish school and worked really hard to go to the university, which was a no fit for me.
After a few years, I always felt they were behind of my knowledge of computer science, on the internet boom era in Venezuela, I spent 10 to 15 hours a day reading on the internet, and building computers and websites, and making a ton of money out of it, so I dropped out. I started really young as an entrepreneur, my last job was at 17, and from there, I decided to work really hard on my own, discover and improve my skills, never losing focus, and lucky enough to have met my wife down the road, 15 years ago, who complimented me embracing my enthusiasm for entrepreneurship, and partnering with me to create companies, projects and investments in Venezuela.
In 2011, after the cruel and destructive regime of Hugo Chavez, we decided to migrate to the USA, after a client's proposal to be operative partners on an automotive business in Miami, he was purchasing.
After moving, and selling it all on our home country, the transaction between the old and new owners was cancelled after disagreements, and we were left pretty much jobless, and with many expenses to cover, the path was rough, hard and long, but we were able to find a sponsor for the H-1 Visa and made our way to be US Permanent Residents, and never losing the sight on Entrepreneurship.
My vision has always been that work and money is very important, but time is not renewable, today, I'm lucky enough to work with my wife, and to enjoy our two daughters Mia and Maia every day, being able to take ride them on a electric scooter to school, or having lunch and playdates with them, and even sometimes, shooting homes with my six year old daughter, which seems to like as her father, architectural photography a lot.
Tell us about your business/company. What do you do, what do you specialize in, what are you known for, etc. What are you most proud of as a company? What sets you apart from others?
360listers.com is a passion-driven business, every time I shoot a structure, I try to find the angles that bring me more joy. I play with the light, with the sun, with the landscape, always focusing on the details. I shoot homes to make prospects fall in love with them, at first sight, my videos are dreamy and modern, and with the drones, I tend to focus on how is living in the community the clients are about to buy.
What are you known for? I'm known for being very tech-driven, a geek by nature, I'm easy going with my clients and keep the relationship with them for years, I still work with my first Real Estate Photography Client, from 2013, more than clients, I call them friends.
What sets you apart from others?
I'm a perfectionist in my work, and I only use top of the line equipment, being a tech-driven person, I'm on top of all the business improvements, and I'm always evolving, I try to get the vibe of every property, and project on my images, and videos how it would be if the viewer were able to be there, I want the clients to rent/buy the properties I shot, and I truly focus on the details sometimes people can't see.
My editing style changes depending on the property, there are many styles, you can't edit a contemporary home with a modern style, I don't do presets on my photos, I create one for each property, and I create a signature style for every Rental Community Company I work with.
Virtual Staging it's a must for unfurnished properties, we use 3D modeling software, realistic textures, and professional designers to create amazing ambients into our photos and let the clients imagine how their new home would look like, from modern style, contemporary, and transitional, to Scandinavian and Nordic interior designs.
What are you most proud of as a company?
Being an Architectural photographer/videographer, and being able to make a profit out of it, is a dream that came true. Being chosen for my work quality and ethics by multi-billion dollar companies to create content for their communities nationwide, this is something that makes me very proud, I've been lucky enough to travel to many cities and states through the US doing photography, and videos for companies like Advenir Living, Grand Peaks, Waypoint homes (Now invitation homes), Gatehouse Property Management, Bainbridge, Resicap and many many more.
So, what's next? Any big plans?
American architectural photography for real estate, hotels, and design spaces is different than European or Latin American styles. Many companies and photographers keep their work in a comfort zone where they follow guidelines as it's the industry standard. I'm planning to evolve and give to the US market a mix of my experiences shooting in other countries, I've been able to photograph structures, buildings, and properties in Finland, Norway, Estonia, Argentina, Mexico. Through the years, I've learned a lot, and always using technology on my side.
Recently I've been experimenting with 360º VR Walk troughs, with the realtors as the property tour hosts, which were exceptional, also, developed a technique called "Ghosting" which involves persons on architecture shots, giving it a different flow incorporating movement to them.
In the future, our clients will be able to choose the style they want for their property photos on our website.
Contact Info:
Image Credit:
Juan Oropeza @360listers
This article was featured in VoyageMia magazine on October 31, 2019.